New : Options to display related products
1. Products by collection.
2. Product by metafield. (In this options you can choose specific products for each prouct page.)
3. Product by product type name
4. Product by vendor(brand) name.
New : Font Options
Now you can choose fonts from shopify or google fonts gallery. One new extra font option also added for both fonts. You can choose total three different font family from theme settings.
New : Display Related Product List on article page.
New : Option to display different mobile navigation.
Now you can create new navigation menu for mobile site and select from main navigation section.
New : Display banner on collection, pages and blog pages.
New : Different style for section title.Display different style for section titles. You can select any one style from 5 options. One custom style option also added and you can create and use your own SVG file with this options.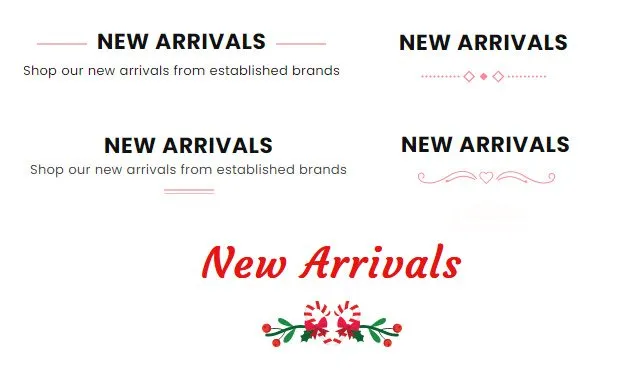 New : Display pickup and local delivery option on product page.
New : Display countdown on collection page.
New : Complete the look section.
New : Added search box and tag list on blog page