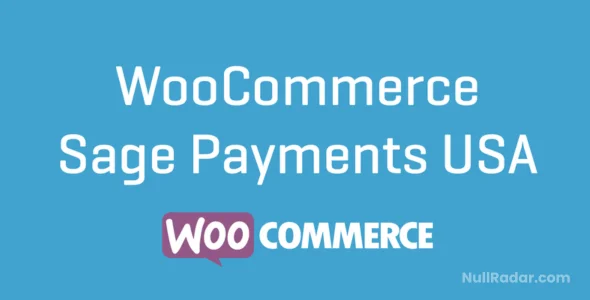 As the eCommerce landscape thrives, selecting the perfect payment gateway is a critical decision for any online store owner. Paya, formerly known as Sage Payments USA, has emerged as a preferred payment solution, particularly tailored for WooCommerce stores. This extensive guide aims to provide you with a comprehensive overview of Paya, its full array of features, and why it could be the ultimate choice for your WooCommerce store.
Sage Payment Solutions, a well-established name in the payment processing industry, announced its rebranding as Paya. This strategic move was aimed at encapsulating a broader range of services and reflecting the company's commitment to providing comprehensive payment solutions. Paya provides complete debit and credit card processing for businesses of all sizes, including nonprofit organizations. Whether you're looking to accept payments or donations, in-person, remotely, or both, Paya has got you covered.
Features
Works with Subscriptions and Pre-Orders
Paya seamlessly integrates with WooCommerce Subscriptions, allowing businesses to accept recurring payments effortlessly. In addition, it supports pre-orders, which means your customers can order products before they are available, and the payment will be captured automatically once the product is released.
Capture Authorizations and Pre-Order Payments
You can easily capture authorizations and pre-order payments directly from your WooCommerce admin. This feature enables store owners to manage transactions efficiently and provides flexibility in handling payments.
Refunds from WooCommerce Admin
Paya integration allows you to process refunds directly from your WooCommerce Admin. This streamlines the refund process, making it faster and more efficient for both the business owner and the customer.
Use of Tokens for Faster Checkout
Paya supports tokenization, which means customer information is securely stored for faster checkout in future transactions. This not only enhances customer experience but also helps in boosting sales by reducing cart abandonment rates.
Direct Payment Processing on the Checkout Page
Customers can process all major credit card types directly on your WooCommerce checkout page, ensuring a smooth and convenient checkout experience. This eliminates the need for redirection to external pages, which often leads to higher conversion rates.
Payment Card Industry (PCI) Compliance
Paya is PCI compliant, which means it adheres to the stringent standards set by the Payment Card Industry for secure transactions. This protects sensitive customer information and minimizes the risk of data breaches.
Secure 24/7 Online Transaction Reporting
Paya provides secure online transaction reporting round the clock. This empowers store owners with real-time data, helping them to make informed decisions and keep track of all transactions efficiently.
Reliable 24/7 Customer Service
Customer support is a critical aspect of any service, and Paya excels in this department by providing reliable 24/7 customer service to handle any queries or issues that might arise.
Risk Prevention Specialists
Paya employs risk prevention specialists who work diligently to protect your business from fraudulent activities. This adds an extra layer of security, ensuring the safety of both your business and your customers.
Download Paya for WooCommerce (formerly Sage Payments USA)
In the thriving world of eCommerce, having an efficient and reliable payment gateway is indispensable. Paya for WooCommerce is a powerful, feature-rich solution that caters to a wide range of businesses. With its seamless integration, security features, support for subscriptions and pre-orders, and exceptional customer service, Paya proves to be an excellent choice for any WooCommerce store owner looking to optimize their payment processing.